Whether you are looking to revive a pair of vintage frames or convert a pair of sunglasses to prescription eyewear, McCray Optical is happy to offer lens edging and mounting solutions for you.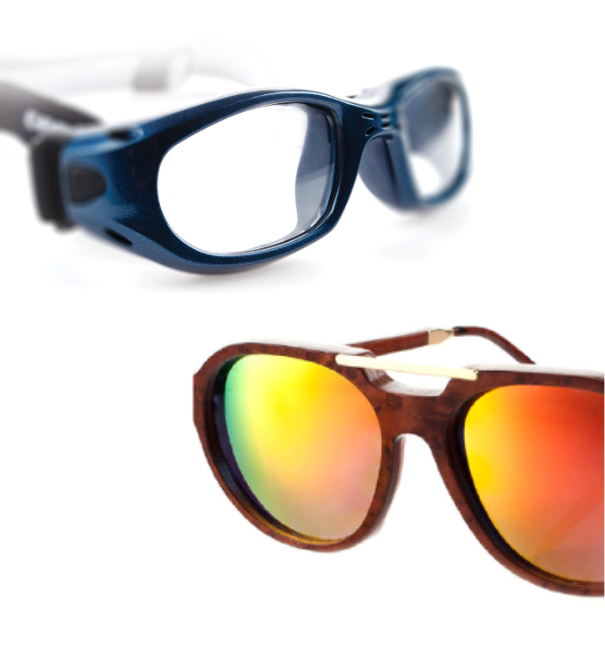 Why Choose Lens Edging & Mounting?
Lens edging, or glazing, is the process of grinding an ophthalmic lens into the proper shape so that it will fit a pair of eye frames. McCray acts as a finishing lab, providing standard edging services for full-rim, semi-rim, rimless, metal, and plastic eyewear. We also offer edging, mounting, and water sealing services for the following:
• Prescription lenses
• Prescription sports goggles
• Prescription swim goggles
• Vintage frames
McCray Optical offers edging and resizing services to revive lenses that are too large and have broken or cracked the eye rim of a piece of eyewear.
Choose from our variety of lens colours, gradients, and finishes to create a unique piece of your own. Prescription edging is also available.