CUSTOM CLIP-ON
Clip styles are so popular this year that many trendsetting frames are designed to look like they have built in clip-ons. Stay on trend by adding our Custom Handmade Clip-ons to your product selection. With no additional stocking cost to you, it's a quick and easy way to add value to ANY style frame you sell.
McCray offers 4 distinct Custom Clip-on styles to fit any Metal, Plastic or Rimless frame:
1) Classic Style 2) Low Profile 3) Caesar Flip II 4) Shadow Clip
All lenses provide 100% protection from UVA and UVB light and are available in a variety of colours, base curves and coatings. You can select any available lens from our vast Lense Collection for your custom clip-on. Rx edging for clip-ons is also available.
To see more examples of Custom Clip-ons, follow us on


 CLASSIC STYLE
The original clip that started it all. The Classic Style features a distinctive top bar and a 4 point grip system that allows secure hold and easy application.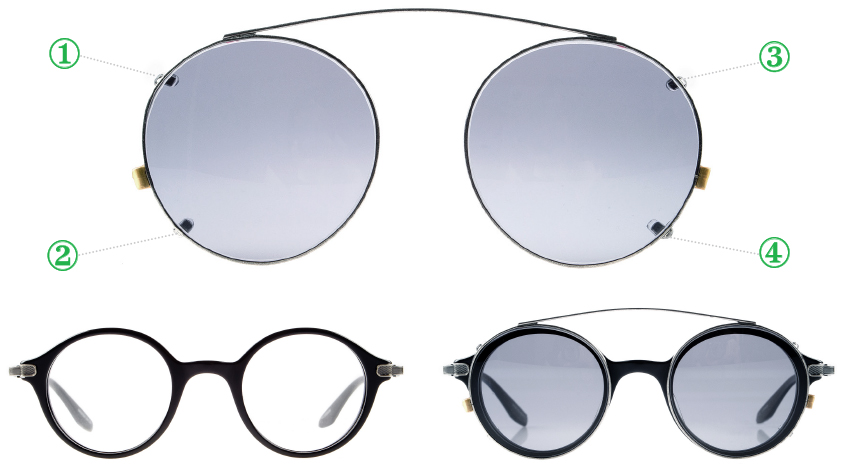 LOW PROFILE
Sleek and subtle, the Low Profile has a 3 point grip system that's easy to use and blends right in with the frame. Perfect for people who prefer to keep their clip-ons "low profile". This design works well with Rimless Frames.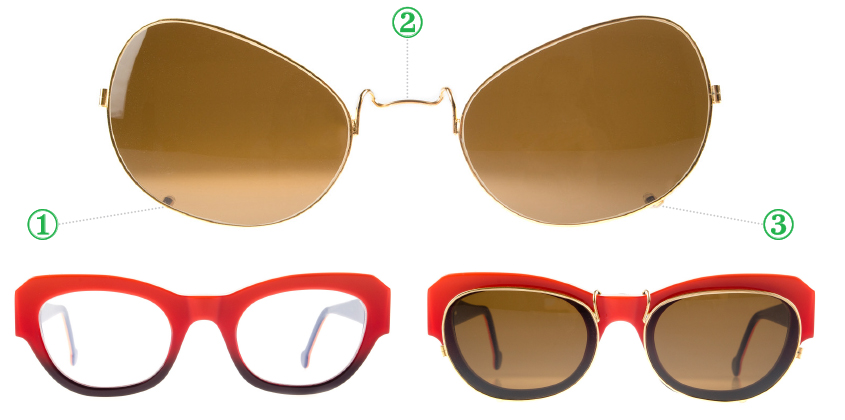 CAESAR FLIP II
An upgraded version of the Caesar Flip. This model combines the convenience of a flip-up with the versatility of a Custom Clip-on. The 4 point grip system ensures easy on and easy off. Lenses are interchangeable and can be flipped to 3 angle positions. Lightweight, rimless, convenient and comfortable to wear, this is the ultimate clip-on.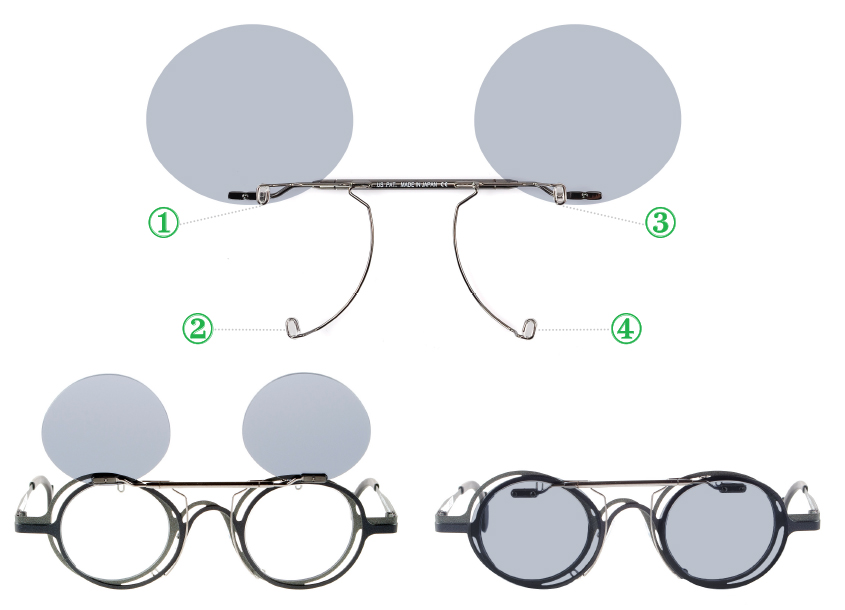 SHADOW CLIP
An exciting new addition to the McCray Custom Clip-on family. This rimless clip-on is low key and like its namesake appears little more than a Shadow when clipped-on. It holds secure with its 4 point grip system.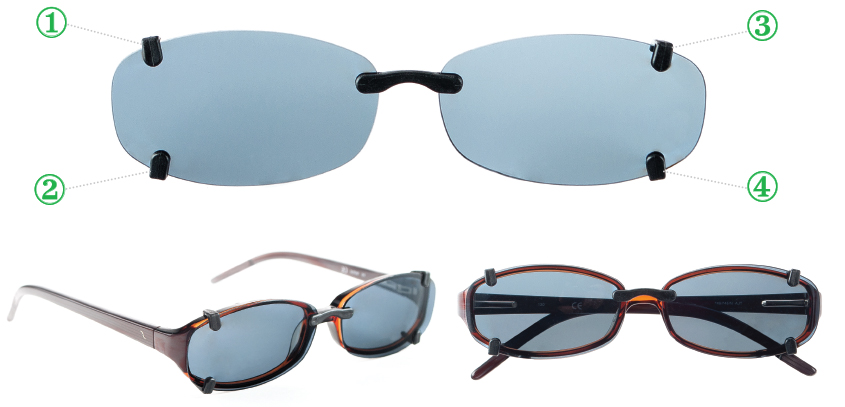 ---
CUSTOM CLIP-ON READERS
McCray also offers Custom Clip-on Readers. The readers are available in Classic Style, Low Profile and Caesar Flip II. Providing a full field of reading power perfect for anyone who has problems adapting to progressive lenses but don't like the look of flat top readers. They are ideal for computer work, reading and leisure activities. Reading or intermediate PD is required.