As the largest and longest-operating manufacturer of custom clip-on eyewear, McCray Optical is proud to offer handmade clip-ons for your customers' optical needs. Whether they are looking for clip-on readers or a custom-designed sunglasses clip-on, we can create exactly what they're looking for at no additional stocking cost to you. McCray Optical is the ideal custom made clip on supply for your business.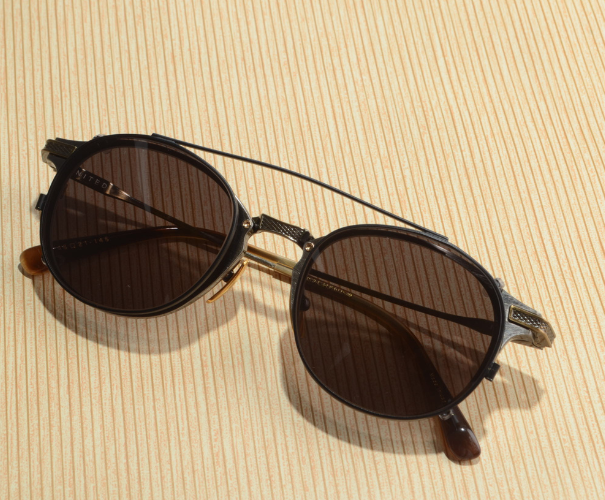 Personalized clip-ons designed to add value to any set of eyewear.

Adding custom clip-ons to your product selections lets you add value to any frame style that you sell. McCray Optical offers full customization of colours and lenses, with over 100 colours, multiple materials, thicknesses, and base curves to choose from. We can create custom tinted colours and offer three different materials to choose from, giving your customers the opportunity to create the clip-ons they've been dreaming of.
Trust the expert team at McCray Optical to design, pattern, shape, and build your customer clip-ons that will fit your patients existing eyewear like a glove.

Patterning
Once your frames are sent to us, we measure and create a bespoke pattern to match the frame exactly.

Shaping
Our expert team shapes eye wire by hand to match the shape of either the lens or the eye rim of the frame. During this process, careful measures are taken to protect the frames and lenses from any damage.

Lens Design
Frame colour and lens colours are chosen, and the lenses are cut to shape based on the handmade clip-on shape. The frames are painted or electroplated to match the frame colour.

Inspection and Return
Our team completes a final inspection, ensuring your custom clip-ons are made specifically to your requirements and meet our quality standards. Once they pass inspection, we return your frames and send your custom clip-ons back.
The original clip-on that started it all. The Classic Style features a distinctive top bar that allows secure hold and easy application.
The low profile style offers a sleek and subtle design that features a 3-point grip system. Easy to use, the clip-ons blend perfectly with the frame – perfect for those who wish to keep their clip-ons "low profile".
Semi-Rim Low Profile Style
Similar to the low-profile style, the semi-rim low profile is designed to offer a sleek and perfectly blended design with a 3-point grip system for semi-rim frames while also reducing weight by up to 10%The semi-rim style further reduces the edge profile of the eyewire, blending the clip-on seamlessly with the eyeglass frame.
The Caesar Flip II combines the convenience of a flip-up clip-on with the versatility of a custom build. The clip-on's 4-point grip system ensures easy application and removal and allows for interchangeable lenses that can be angled in three different positions.
Lightweight, rimless, convenient, and comfortable, this is the top clip-on solution.