MCCRAY THE COMPANY
McCray Optical Supply Inc. has been serving the optical industry for over 30+ years. Since that time, the company has grown exponentially to become Canada's largest supplier of optical tools, accessories, laboratory supplies and consumer eyewear products. Our inventory selection grows every year to better serve the needs of our customers with new products and services.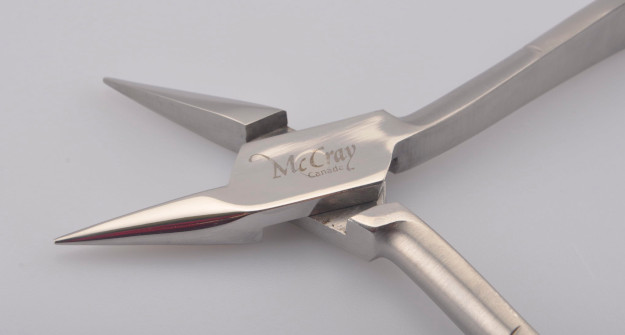 McCray's philosophy is to provide the most innovative quality products and services to the Optical Industry.
We have expanded our service department to include titanium soldering. Our technicians were specially trained to identify and repair pure titanium, as well as combination alpha and beta titanium. In addition to titanium soldering McCray also offers a full range of soldering and repair services for all other plastic and metal frames.
As the original Custom clip-on manufacturer we pride ourselves on our timely service, quality and selection. Our inventory of clip-on frame colours and lens colours has expanded by more than 120%. We can accurately match most frame colours available in today's market.
Whether your customer wants CR-39, Polycarbonate, Glass or Polarized lenses we have it all. From Polycarbonate flash mirror gradient fashion tints to glass polarized lenses with backside anti-reflection coating we stock a complete selection of lenses for your convenience.
With the increase in product and customer volume the staff here at McCray Optical Supply Inc. continually strives to maintain a personal touch. All orders, inquiries and customer service questions are handled personally by well trained and knowledgeable staff.
In all fairness to our retail customers, we do not sell directly to the public nor respond to inquiries from the public in regards to wholesale pricing or availability of the product. We, however, will be more than happy to direct you to a retail outlet in your area that carries any of the products you see on the web site.
If you are a retailer, and wish to browse a complete catalogue of our products please check out our online catalog. New customers are required to complete our credit application. All information on the application must be completed to open an account.
We encourage you to explore our site, and to feel free to contact us at info@mccrayoptical.com for any further questions or suggestions.
Thank you,
McCray Optical Supply Inc.